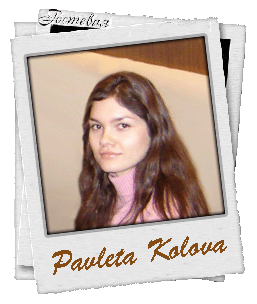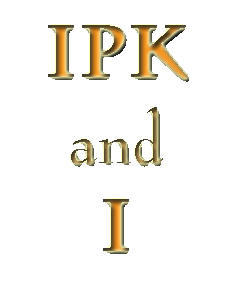 My name is Pavleta Kolova. I am a student at Sofia University "St. Kliment Ohridsky." I love children and English and I have always wanted to be a teacher in English. That is why I study Primary Education with a focus on English in the Faculty of Primary and Preschool Education.

In October 2006 Prof. Mirtschewa from the faculty of Primary and Preschool Education invited Prof. Jean Pol-Martin from The University of Eichstat, Germany to introduce his course IPK (Internet und Projektkompetenz) to the Bulgarian future teachers in our faculty.

I liked the idea of meeting new people from all over the world; discussing important topics together and trying to find solutions as well as developing my communicative and computer skills and my abilities of planning and realizing a project so…I decided to take part in the course.

As a future teacher I am interested in different ways of making education more interesting for children. I met a lot of young people with the same interests not only from Bulgaria, but also from Germany. However, I finally joined Boryana and Elidya and we started working on the topic "Ways of making education more interesting for children" as I decided to deepen my research in the method Web Quests.